Not quite murderabilia, but certainly the "artwork" of a mass murderer. George Bush is exhibiting his hideous, Socialist-realism style art. Dana Perino waxed orgasmic about the Bush art on that joke of a program called "The Five." From where Dana Ditz is perched, it's fine to worship Bush and his puke paintings, but not Obama.
The art of Bush Jr. has the same quality as the art of John Wayne Gacy Jr.
See if you can differentiate: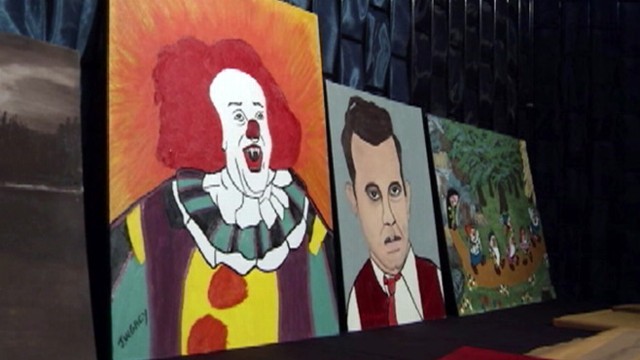 Bush and Gacy are not the first butchers to paint, if you can call it that. Ulysses S. Grant smeared paint around too.