Sipping Afternoon OJ.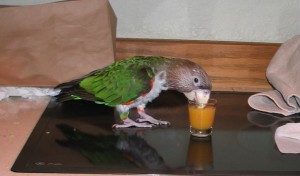 "
"Don't Look At Me Like That. I Will Eat The Wall."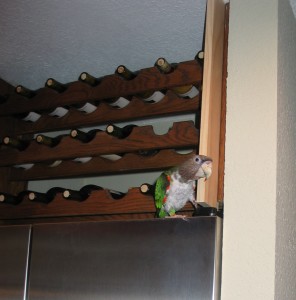 "No Wall Protection Will Stop The Beak."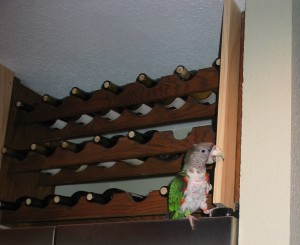 "Nice Wall."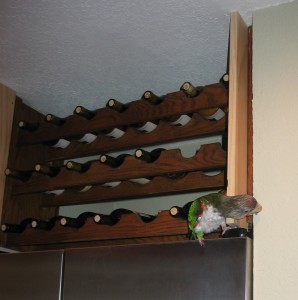 What Can I Break?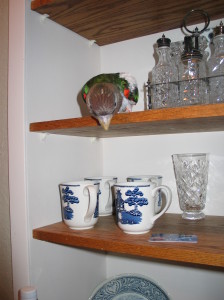 Peek-A-Bird.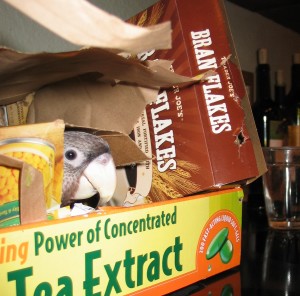 Wine Rack Or Roost?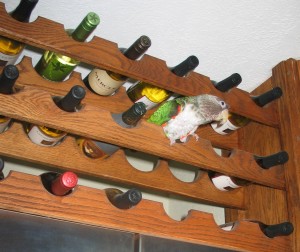 Unpacking Mommy's Shopping.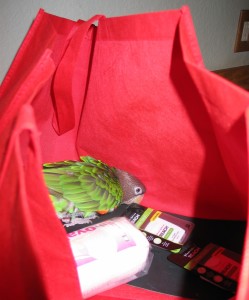 Stealing Snow Peas.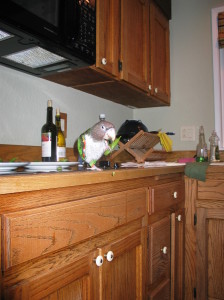 Grog For Oscar-Wood.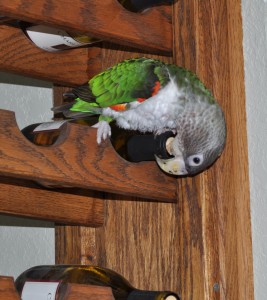 Don't You Dare Move Me.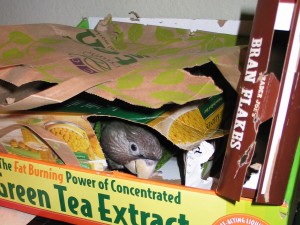 What Can I Evict Next? (Oscar-Wood loves nudging dishes and cups off the countertop and watching them crash.)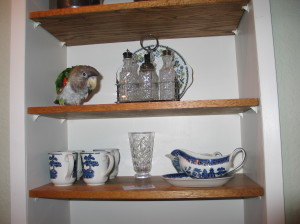 Mommy Won't Find Me Here In The Pantry.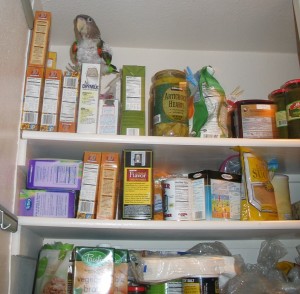 More about Oscar-Wood and the genius (and neediness) of parrots.
P.S.: Believe it or not, the rest of the home is tastefully appointed. The kitchen, however, is Oscar-Wood's turf; he does the "renovations" there. A design solution that combines Oscar-Wood's tastes and ours is bound to present itself one day.