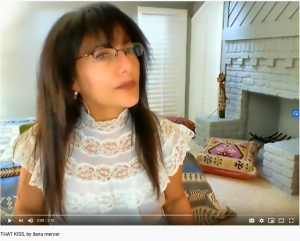 NEW COLUMN with video is up at American Greatness. Read "how a spontaneous kiss momentarily reminded us of a saner, happier reality—beyond COVID-19 and beyond the #MeToo mercenaries."
What with American society fast descending into "the horror, the horror" of Joseph Conrad's "Heart of Darkness," we can all do with the respite of a … KISS. No Supreme Court ruling can erase that man-woman magic. Here it is, free of the MeToo moral panic and the COVID19 contagion:
"That Kiss" first appeared on The Unz review and at WND.COM.
"The Kiss" is currently featured on American Greatness, where  fans  of the site can read it NOW.