From Palm Beach State Attorney Dave Aronberg we learned today about a new and nauseating detail in our immigration system.
The detail was tucked into Aronberg's self-aggrandizing presser about rescuing sex workers from human traffickers, or something.
"The federal government offers visas to victims who are foreign nationals if they cooperate, allowing them to remain in the country indefinitely."
In this case, Chinese prostitutes illegally in the country. Only the best for the US:
New England Patriots owner Robert Kraft has been charged "with two misdemeanor counts of soliciting prostitution." He is accused of "visit[ing] a Florida massage parlor for sex acts the night before and the morning of last month's AFC championship game, authorities said Monday in documents charging him with two misdemeanor counts of soliciting prostitution."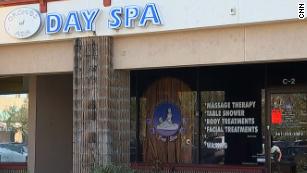 Evidently, US immigration policy, among other philanthropic objectives, aims to make honest women out of prostitutes.
Aronberg steered a Monday news conference away from Kraft's case to the larger issue of human trafficking. No human trafficking charges have been filed against Kraft, Haven or any of the other alleged customers, but at least one alleged operator is charged in Indian River County with trafficking.