bearded trans men chest-feeding: paternal or sexual?
NEW COLUMN is "A Society Of Deviants Sanctions Onanism With An Infant."
An uncluttered mind is needed to see this issue clearly. Hence this short tract has so far appeared only on the inimitable Unz Review and The New American.  Read it now on ilanaMercer.com.

My analysis has come as a shock to our side. Let me put it to you thus: In the olden days, if a church elder had stumbled upon a flat-chested girlie-man fixing an infant to his man breasts; there would be a public flogging, if not excommunication. By which I mean not necessarily to condone these punishments in all instances (although I generally approve of public shaming)—but to point to the reaction of the unpropagandized mind to kinky perversion.
Excerpt:
… Is this man-woman, then, engaged in the "natural" act of breastfeeding, or is this something far more sinister like a sexual experience? Is this not tantamount to titillating oneself, using the baby to get-off?
Since the deviant described in the article and discussed in the podcast "Bearded Men Breast Feeding In Public: Paternal Or Kinky?" is not sustaining the infant – is not a successful breast-feeder, as the well is dry – and since, by self-admission, the person's main project is his/her gender identity, I suggest this character is deriving unacknowledged sexual pleasure from fixing a child on to his secondary sexual organs.
The baby here is a prop. The breast feeding is near-sexual. And a society of deviants is sanctioning onanism with an infant: A grown man here is likely using an infant to pleasure himself. An infant has no agency, hence onanism. …
… READ the rest on  The Unz Review and The New American. Read it now on ilanaMercer.com.

WATCH "Hard Truth," "Bearded Men Breast Feeding In Public: Paternal Or Kinky?"
SUBSCRIBE here to support our truth telling and get notices of new "Hard Truth" content.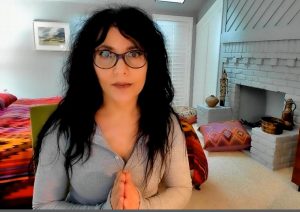 UPDATED (7/9/022): A reader at the Unz Review asserts that women too get aroused during legitimate breast-feeding. Ridiculous. Sick. If so, disgusting distaff says I!
All I remember is a motherly-baby cocoon, where my child would occasionally quit nursing voraciously—these gender-identity perverts forget that a child nurses to survive, sate hunger and grow—to smile, play with my hair, burp. Magic bonding time.
UPDATED II (7/11/022): 
What I remember of the breastfeeding experience is a mother-baby cocoon, with baby occasionally taking a break (these gender-appropriators forget that a baby nurses to survive, sate hunger, grow) to smile, play with my hair, burp. This is a much better formula for mother-child bonding than baby formula.
"That is one of the sweetest descriptions of the mother & child bonding experience I've ever read. Nothing prurient at all. Just love. The hair part got me," writes Musil Protege Some people have soul.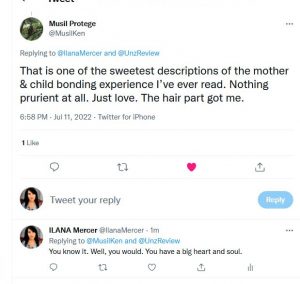 "A Society Of Deviants Sanctions Onanism With An Infant" (Updated version)