HARD TRUTH PODCAST: "Steamrolled By The Abrams: Republican Cretins Swallow Classified Doc Bait."
AND Much more, including Ukraine and the Abrams tanks said to be en route (wink-wink), and some curious news about the New Zealand All Blacks, who are working to become more woke.
An hour of fun was had and lots of good comments flowed in from viewers.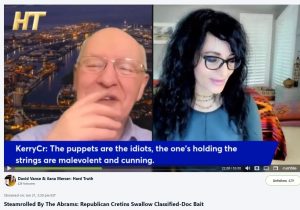 Thanks to all who partook.