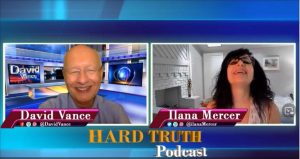 WATCH: David and I discuss the ins-and-outs of the Jan. 6 Committee, also the Democrats' September 11: Menstrual America Vs. MAGA America.

When Democrats and Pelosi's Republican Poodles Weep; There is Mirth in the Vance-Mercer Studio:
The harder the Democrats and Nancy Pelosi's Republican poodles wept—the greater was the mirth in the David Vance and ilana Mercer studio. Our superstar of a producer was in stitches, too. Good times.
UPDATE (8/1/021): Humor Alert: I never watch my own videos. So did I REALLY ask David, of https://HardTruthWithDavidVanceAndilanaMercer.podbean.com/, if Speaker Pelosi has a drinking problem? A viewer insist I did. David agrees.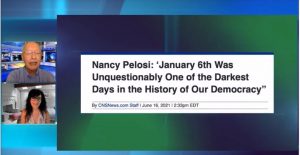 https://rumble.com/embed/vhxj2z/?pub=fyb9t
Must something manifestly hilarious be marked with a "Humor Alert" before people allow laughter? Maybe Brits and their South African former subjects have a different sense of humor? This appended comment is way funny, too. Learn Brit humor:
The harder the #Democrats and Nancy Pelosi's #Republican poodles wept—the greater was the mirth in the David Vance and ilana Mercer studio. Our superstar of a producer was in stitches, too. Good times. pic.twitter.com/aC9wojrYwA

— ILANA Mercer (@IlanaMercer) July 30, 2021